Welcome!
The nutrition planner below calculates the amount of grams and calories you consume daily based on the number of servings you input. It provides information about carbohydrates, protein and fat in grams,calories and percentage form. You only need to enter the list of foods you eat and grams per serving, once.
Then just input the number of servings you consume or plan to consume each day and let it do the rest. It calculates your total and informs you of the calorie amount you have remaining for the day, to help you achieve your caloric goals. It's easy to use and has pop-up descriptions if you place your pointer over headings. Scroll down to view an example picture.



Tip: Use the calculators and nutrition information provided to customize your serving size.
If you would like to keep track of your daily nutrition, this is for you.
Click on a link below to download your ideal Nutrition Planner for FREE! :-)
Note* (1)Press, 'ctrl' and scroll up or down with your mouse to adjust the size
on your screen,once downloaded.
(2)Please DO NOT cut and paste, rather copy and paste.



Click here for screen resolutions less than 1280x720.
Click here for screen resolutions 1280x720 and higher.
Click here for screen resolutions 1360x768 and higher.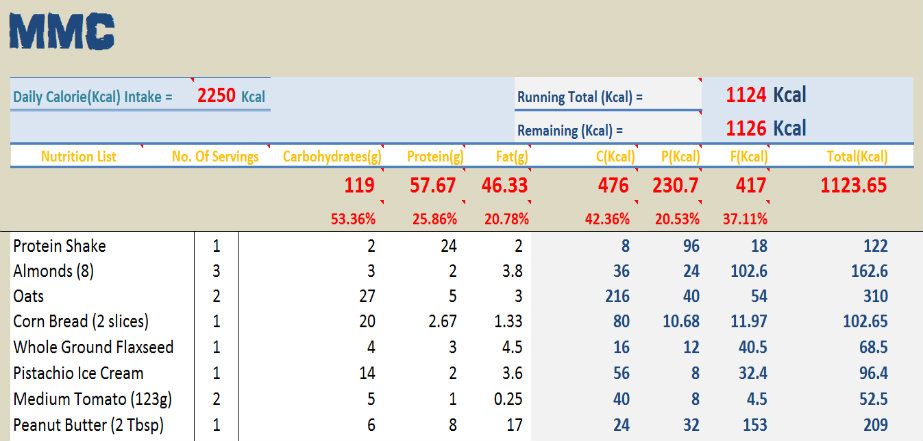 Promote Global Health